Gallery
Photo Text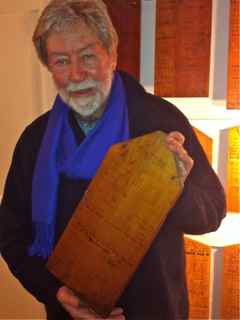 Here's the proof
In Watson studio, MacDowell Colony, this "tombstone" records that i had my first residency here in 1963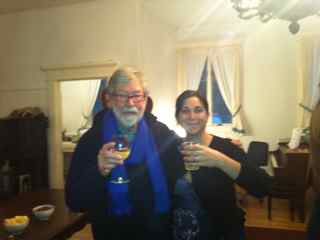 50th anniversary toast
with Kamala Sankaram in Watson Studio MacDowel Colony. She was kind enough, as the present occupant, to invite colonists in to search for my name on the "tombstones" and to offer a champagne toast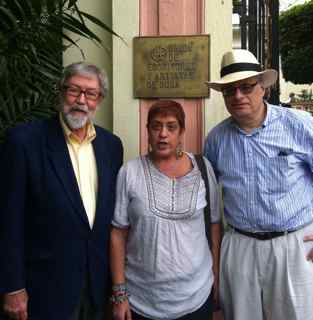 Cuba
With composer Jay Reise and interpeter Teresa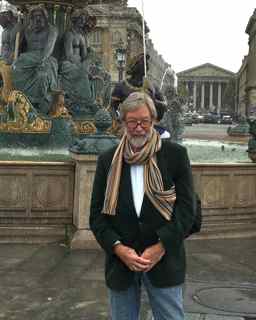 Paris Fall 2012
at the Place de la Concorde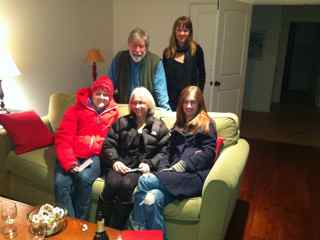 guests at the beautiful composer's studio at Ucross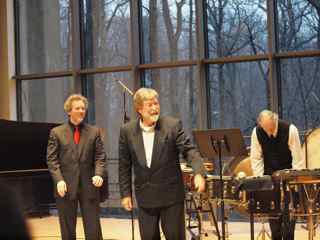 Premiere of CELEBRATIONS
Marcantonio Barone, Andrew Rudin, Anthony Orlando at the first performance of Celebrations Lang Hall Swarthmore College

An Amercian in Paris
I spent the first ten days of October (2012) in Paris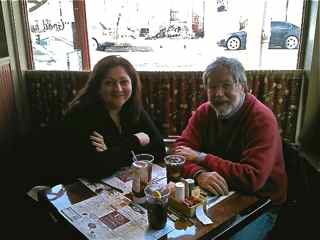 Lunch with soprano Christine Goerke at Woody's Towne Cafe, Allentown, NJ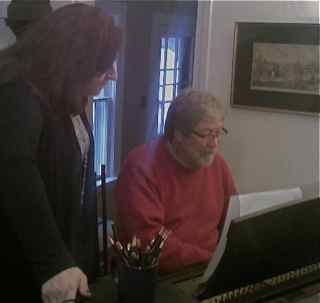 Christine Goerke
Reading Masha's Arias with Christine
Ana Cervantes in Havana
Pianist Ana Cervantes in XXV Festival de La Habana
MacDowell Studio
Had the great good fortune to occupy this wonderful studio for January 2013, where I wrote my Sonata for Piano for Beth Levin.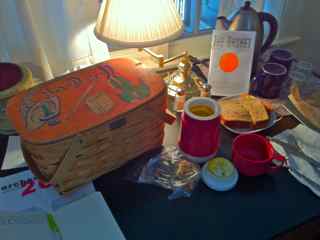 Lunch at MacDowell Colony
The greatly beloved lunch baskets There's a saying at MacDowell.... "work is what happens while you're waiting for Blacke to bring lunch"
Scene One: The Innocent-opera in one act
Walnut Theatre, Phila. 1972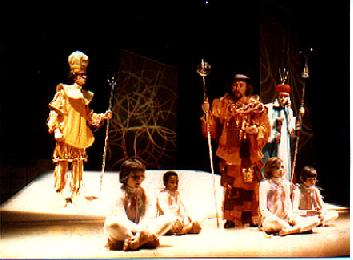 Scene Two: The Innocent-opera in one act
Walnut Theatre, Phila. 1972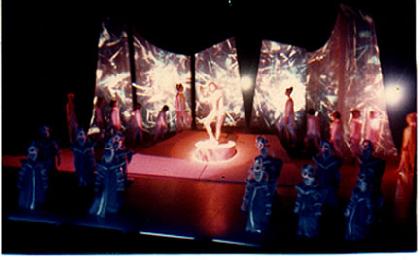 Scene Three: The Innocent-opera in one act
Walnut Theatre, Phila. 1972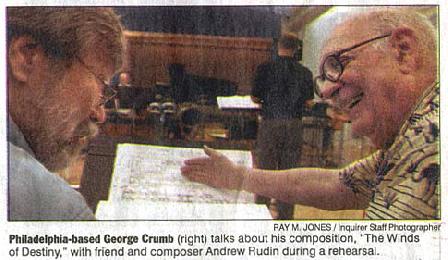 With George Crumb
Orchestra 200l rehearsal of American Songbook v. 3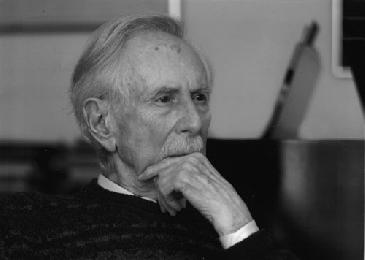 My principle teacher and mentor, George Rochberg
My viola sonata is dedicated to his memory.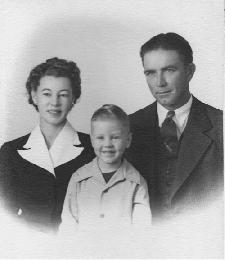 Paul, Margaret, and Andrew Rudin, 1945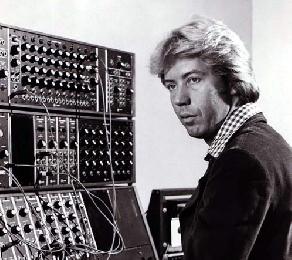 "Synthesizer Pioneer" Andrew Rudin, at the Moog, 1972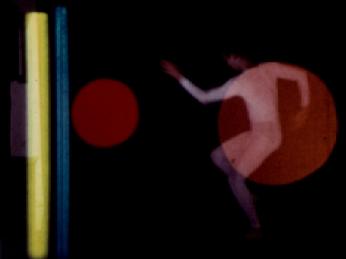 A still from Il Giuoco
ostensibly the first large-scale original Moog composition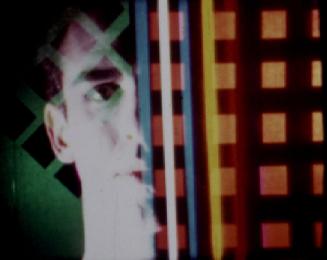 Another still from Il Giuoco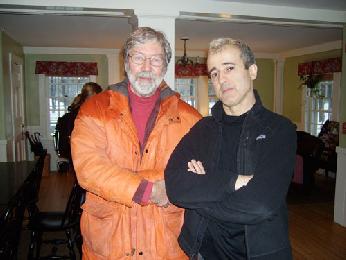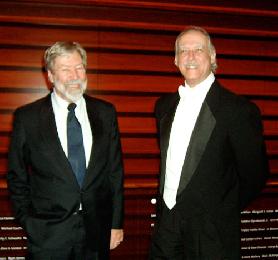 With Anthony Orlando, Philadelphia Orchestra Percussionist, 2008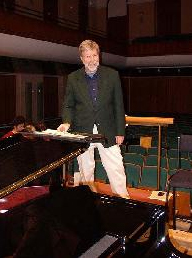 Recording Session
Recording session for Chiaroscuro (Septet), Prague, CZ, March '07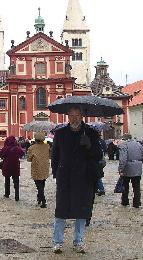 A rainy day in Prague, CZ, March '07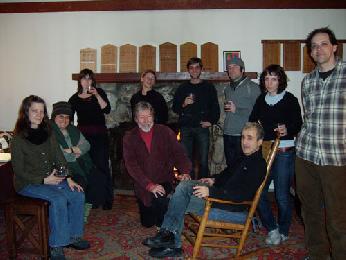 MacDowell Colonists
MacDowell Colonists: Elizabeth Brown, Jane Brox, Robin Hessman, Rosemary McGuire, Andrew Rudin, Matt Wycoff, Luke Labron, Bobby Previte, Andrea Kline, Brian Knep in Sprague-Smith Studio, Feb. 14, 2008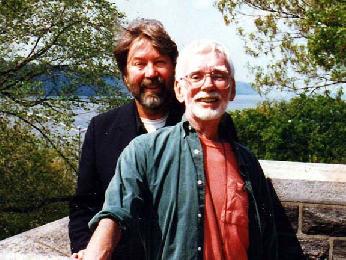 Tom and Andrew, at The Cloisters, overlooking the Hudson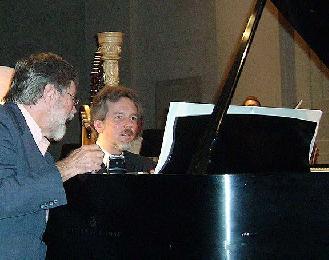 Piano Concerto Premiere (rehearsal)
conferring with Marcantonio Barone in Washington, DC's National Gallery at dress rehearsal for my piano concerto 2008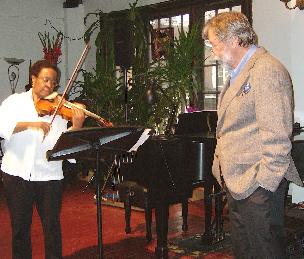 First Performance for CANAPES
With Diane Monroe, rehearsing before Andrea Clearfield Salon premiere, 9/28/08.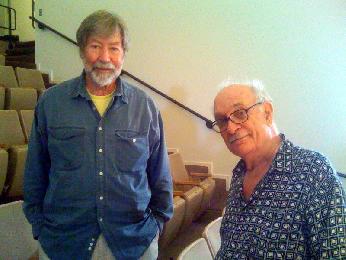 With George Crumb
At the rehearsal of his "Voices From The Morning of the Earth: American Songbook, Volume VI, Orchestra 200l, Sept. 29, 2008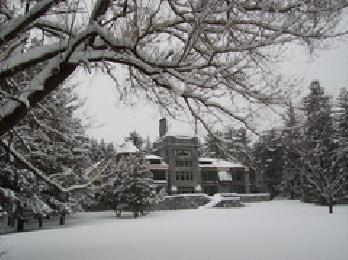 Yaddo Jan. 2009
This mansion, built in 1883 by Spencer and Katrina Trask, was established as an artists colony in 1926. The Trasks had no heirs, all four of their children having died before the age of 12.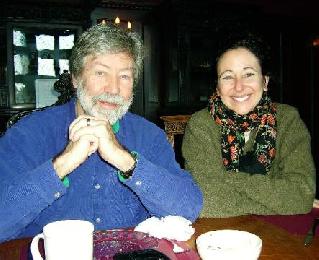 With Andrea Clearfield
At Yaddo, breakfast with Andrea was a rare event, indeed. I think she was up all night trying to meet the deadline on a commission.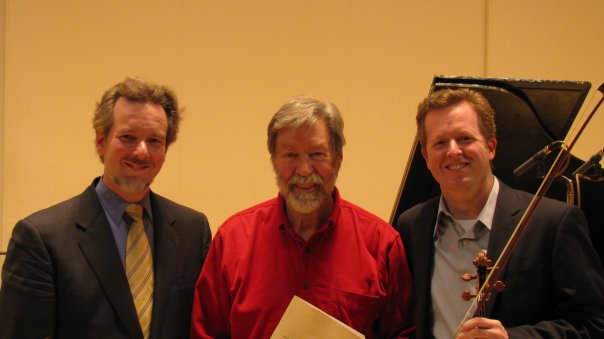 recording the VIOLA SONATA
Marcantonio Barone, piano Andrew Rudin, composer Brett Deubner, viola in Lang Hall, Swarthmore College